ANSA McAL Chemicals is committed to playing our part in the achievement of the United Nations' Sustainable Development Goals (SDG). We are a key enabler of the following:

SDG#6 CLEAN WATER AND SANITIZATION
We provide chlorine, bleach and other chemicals essential to the provision of clean water and clean environments in the entire CARICOM region.
Water and sanitation are at the core of sustainable development, and the range of services they provide underpin poverty reduction, economic growth and environmental sustainability. However, in recent decades overexploitation, pollution, and climate change have led to severe water stress in locales across the world.
Today, 2.2 billion people lack access to safely managed drinking water, and more than 4.2 billion people lack safely managed sanitation. Climate change is exacerbating the situation, with increasing disasters such as floods and droughts.
Now more than ever the world needs to transform the way it manages its water resources and deliver water and sanitation services for billions of people. Urgent action is needed to overcome this global crisis, as it is affecting all countries around the world, socially, economically, and environmentally.
Ensuring availability and sustainable management of water and sanitation for all has therefore been for a long time a topic at the United Nations and the priority is now turning the new vision of water related SDGs of the 2030 Agenda into reality, through national leadership and global partnership.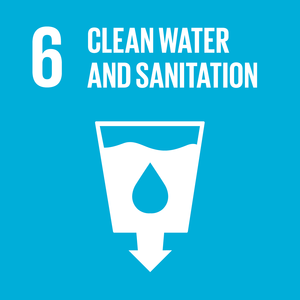 SDG#12 RESPONSIBLE CONSUMPTION AND PRODUCTION
ANSA McAL Chemicals Ltd is committed to ensuring it abides by all statutory and regulatory requirements to deliver a safe product and environment to all its stakeholders.
Governments, international organizations, the business sector and other non-state actors and individuals must contribute to changing unsustainable consumption and production patterns, including through the mobilization, from all sources, of financial and technical assistance to strengthen developing countries' scientific, technological, and innovative capacities to move towards more sustainable patterns of consumption and production.
A substantial use of chemicals is essential to meet the social and economic goals of the world community, and these can be used with a high degree of safety when best practices are followed. Gross chemical contamination, with grave damage to human health, genetic structures and reproductive outcomes and the environment, has been continuing within some of the world's most important industrial areas, and restoration will require major investment as well as the development of new techniques.
Effective control of the generation, storage, treatment, recycling and reuse, transport, recovery and disposal of hazardous wastes is of paramount importance for proper health, environmental protection and natural resource management, and sustainable development. Prevention of the generation of hazardous wastes and the rehabilitation of contaminated sites are the key elements, and both require knowledge, experienced people, facilities, financial resources and technical and scientific capacities.