CHLORINE GAS
Our membrane grade Chlorine is derived from the electrolysis of brine and trans-filled into 68kg and 907kg cylinders.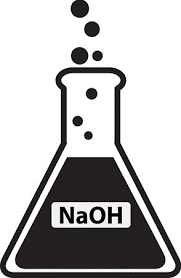 SODIUM HYDROXIDE (CAUSTIC SODA)
Our membrane grade Sodium Hydroxide (NaOH), commonly referred to as Caustic Soda, is available in 50% concentration. 

WATER TREATMENT: SPECIALTY & COMMODITY CHEMICALS
Our water treatment division provides chemical solutions for problems such as scale and corrosion in boilers and cooling towers. We help our clients achieve optimal raw water and wastewater quality.

The Chlorine and Sodium Hydroxide that is derived from our initial manufacturing process is combined to create Sodium Hypochlorite, commonly referred to as bleach. All our retail brands are packaged at a minimum of 5% concentration and a higher concentration of 10% is made available for industrial customers. 

DISINFECTANT SPRAY
Kill 99.9% of Viruses and Bacteria with Clean & White Disinfectant Spray! It is FDA tested and proven effective against the Covid-19 virus.